The frescoes
Agostino Ciampelli, the visitor of the villa ultimately finds a composed, contained, almost intimate painting, which for his character far from the pomp of the celebration refers to the theme of meditation.

In the three central panels the Carro del Sole is caught in the moment of rising, of shining and of setting. The other two panels contain a Landscape with harvesters and a Landscape with Peasants, in which the artist has minutely described some details. The Gallery of the Noble Floor, attributed to Ciampelli and his assistants, in fresco and tempera, is decorated with natural scenes: in the vault that simulates the open sky crossed by angels and clouds, a beautiful pergola in perspective serves as a connecting element between the inside the villa and the outside of the garden.

In the vault of the fourth room on the main floor, we find the so-called Room of Elisha, which corresponds to the second decorative campaign performed at the time of Montalto which demonstrates the intervention of artists from the Bologna area, protected by Cardinal Alessandro himself, who have a style typical of the artists who form around the circle of Annibale Carracci.

To understand the spirit that animates the decoration of the Pannini Gallery, we must take account of Pannini's training as a set designer, developed at the school of the famous Bibbiena. On the walls, to the grisaille depiction of the classical deities Apollo and Diana, the Allegories of the Seasons accompany themselves, represented through pairs of children poised on the door frames, playing with the different attributes of each of them.

Four powerful female figures represent the four continents and a book at the foot of Europe bears the initials of the author. In the four sections in which the vault is divided, pairs of genes flank the Odescalchi coats of arms: the eagle, the lion, the spaceship and the signs of the Zodiac. Mighty male figures support the frames with the four elements Air, Water, Fire and Earth, accompanied by their respective attributes: smoldering braziers for fire, aquatic plants, shells and corals for water, vegetables for the earth, birds for the air.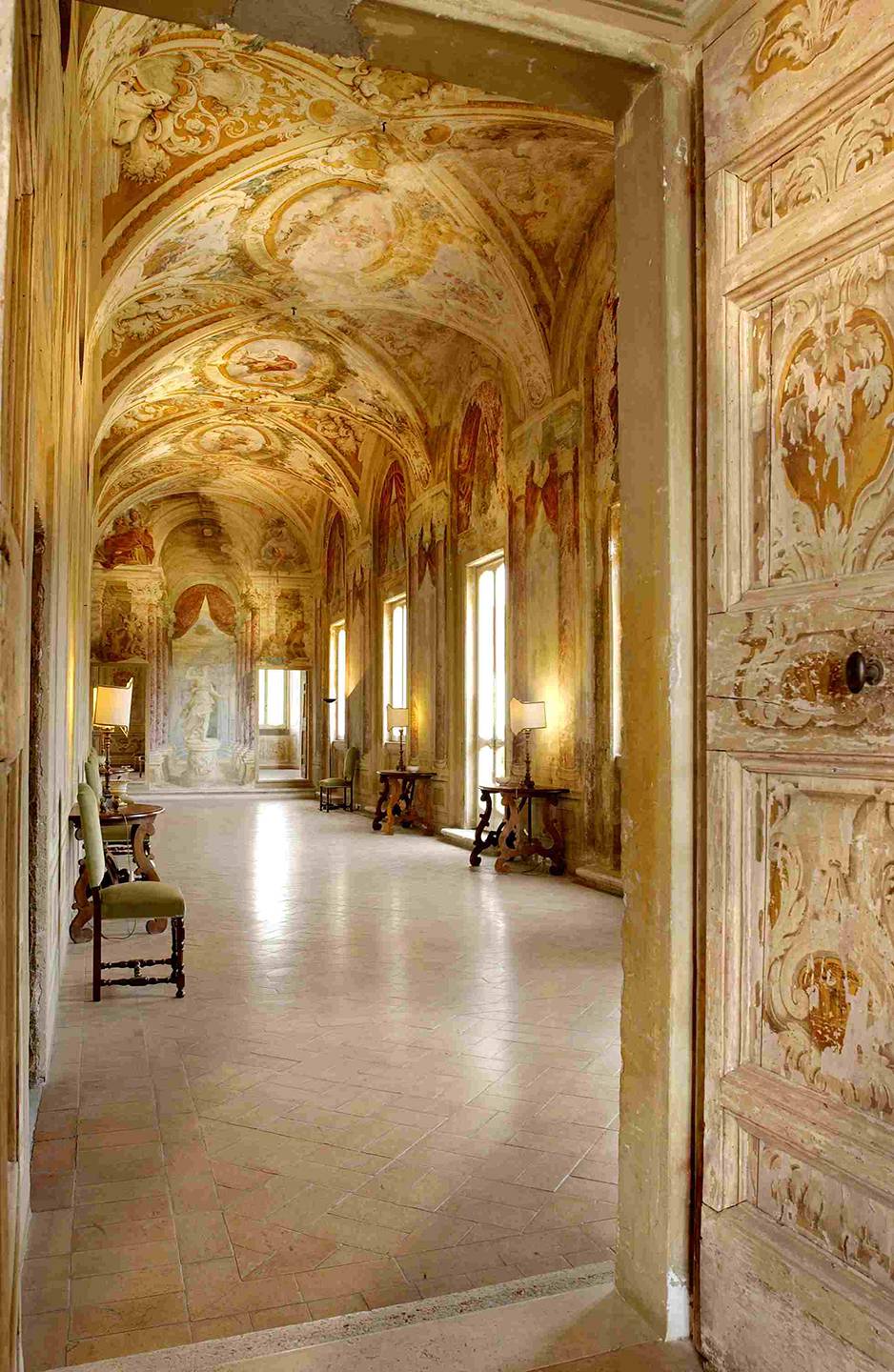 RESERVATIONS